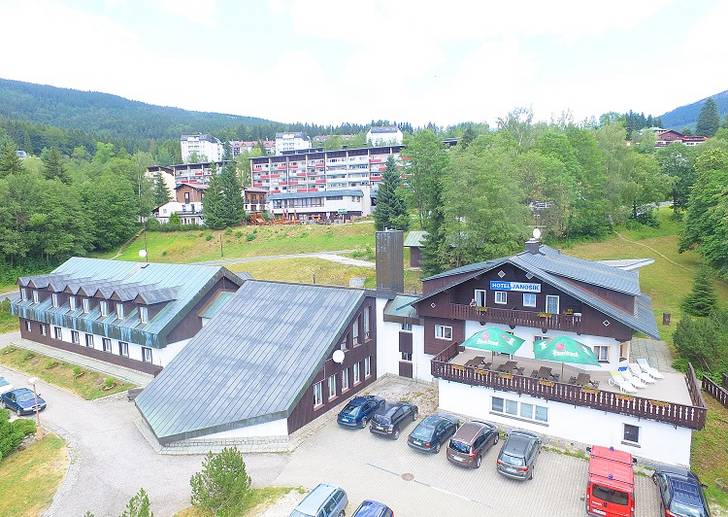 Hotel Janošík ** is located on the outskirts of Špindlerův Mlýn in Bedřichov, 1 km from the center and about 500 m from the Hromovka chairlift. The hotel has standard equipment with a capacity of 21 rooms and 58 beds; each room has its own sanitary facilities. The hotel has a gym, a children's play area, restaurant, lounge, common room and summer terrace. It also has a parking lot with a capacity of 30 spaces. The hotel was partially renovated in 2018 and 2019.
Contacts:
janosik@zsmv.cz
tel.: + 420 734 430 423

To stay in our partner hotels you get free chairlifts tickets.