The very popular educational trails are a pleasant walk and a small adventure all in one, and the whole family can enjoy them. On Medvědín you can take the Bear trail or fulfill Špindlman's mission, and at na Pláni you can walk through the Moss path. Along with your chairlift ticket you will receive a map of the selected nature trail with tasks to fulfill completely free of charge.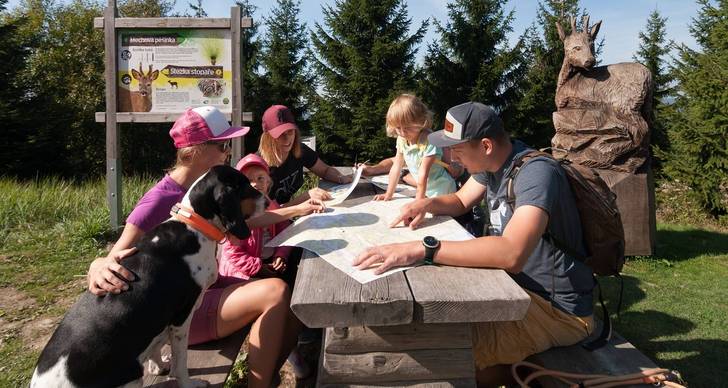 ---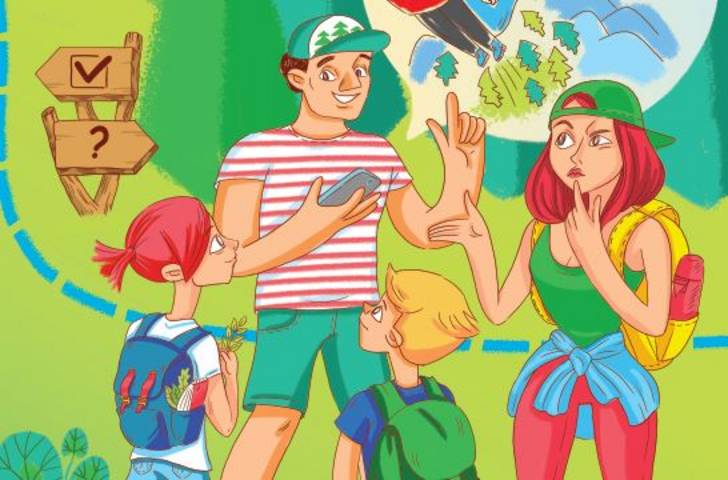 Špindlman's mission
Length of educational trail: 9.5 km
This exciting journey full of puzzles and tasks starts on the top of Medvědín near the top chairlift station, and it will take you back to Špindlerův Mlýn. Along the way you will fulfill a lot of fun and educational tasks to complete the mission of the mysterious hero Špindlman.

---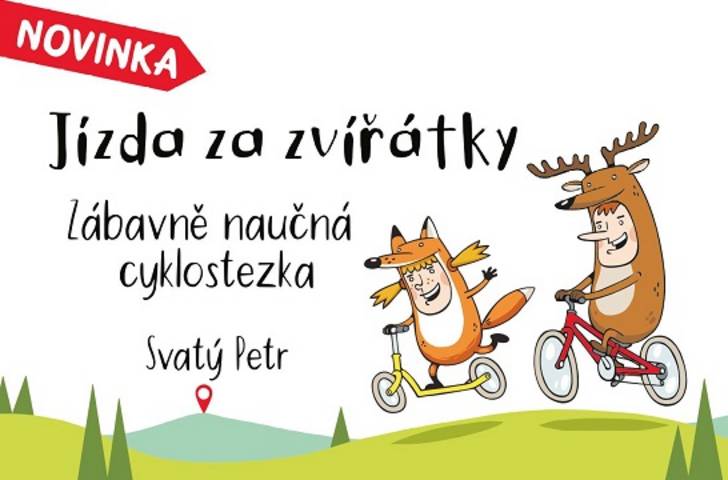 Length of educational trail: 7.7 km
This brand new biking trail in Svatý Petr will take you to the world of the inhabitants of Krkonoše forests. At each of the 7 stations you will learn more about the life of one animal that you could meet with a little luck while walking through Krkonoše.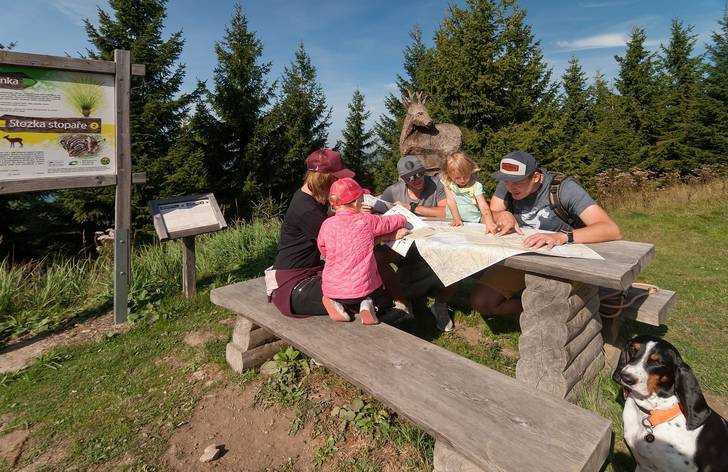 Moss path
Length of educational trail: 3.8 km
This relaxed nature trail with the poetic name "Moss path" leads from the top of Pláň. If you choose this path, you will learn a lot of interesting facts about the plants that grow in Krkonoše. You will search, sniff them and write everything in a diary with a map that you will receive along with your chairlift ticket.

---
---