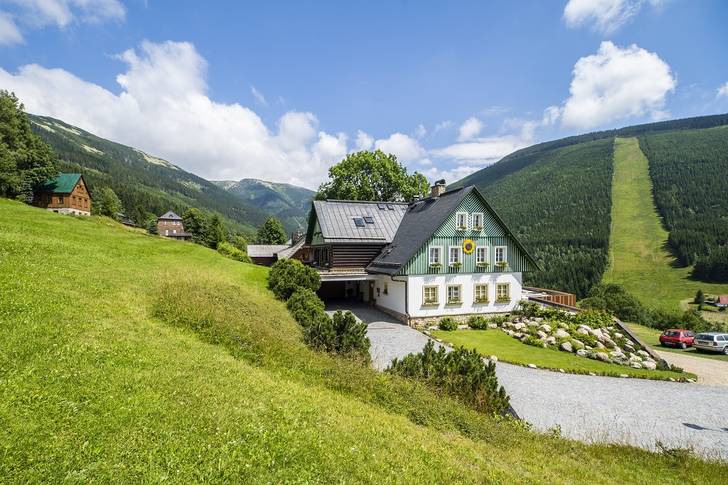 The boarding house is located in one of the most picturesque valleys of Krkonoše "Svatý Petr", at an altitude of 870 m above sea level. It is an ideal starting point for both summer hiking and winter sports. It offers accommodation in stylish double and quadruple rooms. Extra beds are available in most rooms. Each room is equipped with a comfortable bathroom with a shower, toilet, satellite TV, telephone line, wifi connection and a beautiful view of Krkonoše.
Contact:
slunecnice@svpetr.cz
tel.: +420 499 433 329

To stay in our partner hotels you get free chairlifts tickets.