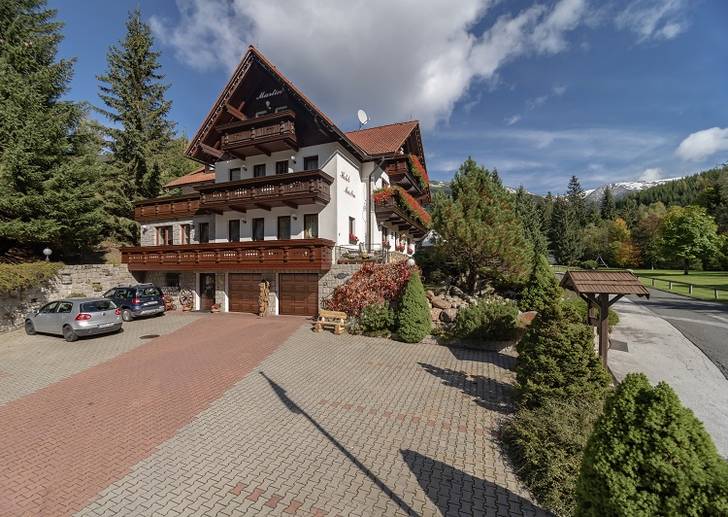 Pension Martin is located in the valley of Svatý Petr, with the sound of Dolský potok in the background. An ideal place for hiking and resting in Krkonoše. The balcony view, which is part of every room, will make your stay even more pleasant. You can visit the adjacent park Kristýna or the sauna to relax.
Contacts:
martin@spmlyn.com
tel.: +420 499 523 586

To stay in our partner hotels you get free chairlifts tickets.