The snowpark ski resort Špindlerův Mlýn offers you the possibility to blow up, get the sense of freedom and much more other fun.
Burton snowpark Horní Mísečky
Na slunném svahu v areálu Horní Mísečky najdete náš Burton snowpark. Do své jízdy tady můžete začlenit několik zábavných pevných překážek (tzn. raily, boxy) a připraveno je i několik skoků.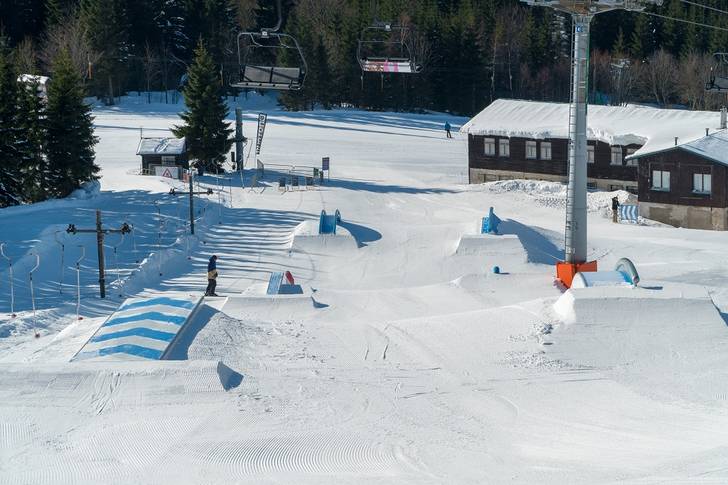 The Snowpark is located in the middle part of the area in Horní Mísečky; it has its own ski tow Hořec (M2) and it is accessible by going below the cable car Horní Mísečky - Medvědín. It offers a series of solid obstacles (rails, boxes) and jumps. The park is recommended for beginners as well as advanced freestyle fans, and it was constructed with respect to safety and its maximal utilization.
Ripples, bulges, riding on boxes and rails that is what offers Funtrack Hromovka. For all skiers and snowboarders a great park to diversify ride on the slopes. For beginners and advanced - a great place to learn new tricks und fun.