SNOW SHOW
9.2. / 16.2. / 23.2.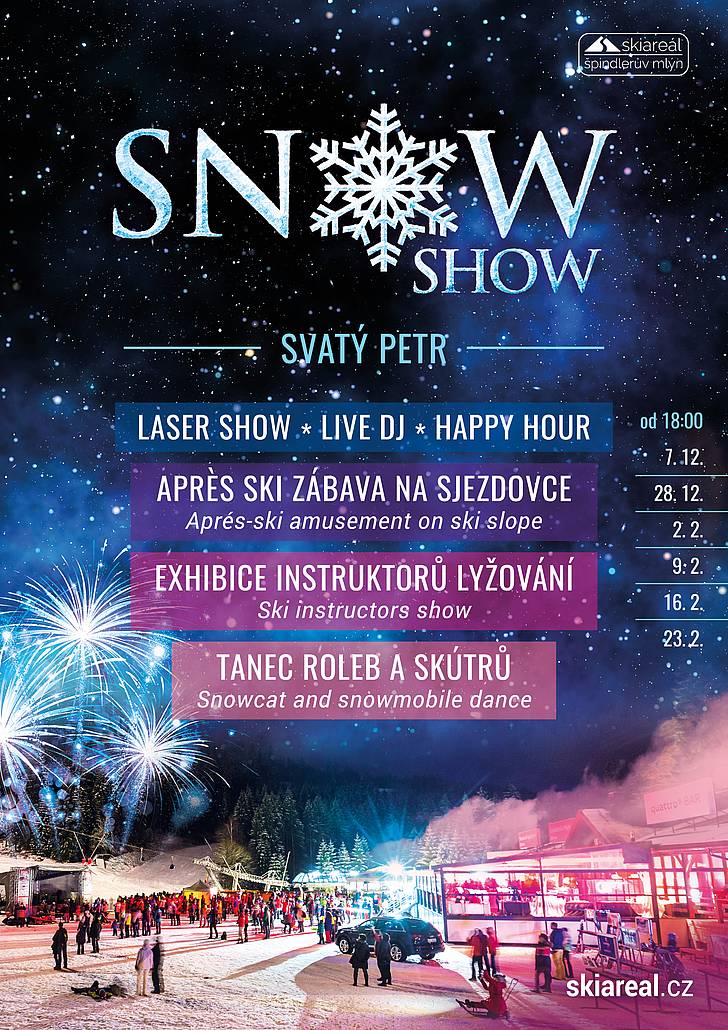 SNOW SHOW – the genuine après-ski programme that you can enjoy on the slopes of Svatý Petr. Look out for our fantastic programme packed with great music, a laser show and live performances with the highlight being displays by our leading ski instructors and the snowcat dance.You will amazed by the skill and technique of the DEMO team members as they perform their synchronised skiing displays or put on a show in their special lit-up suits. During the evening programme, you can refresh yourself in the renowned quatrroBAR and enjoy the après-ski atmosphere as you take your place around a burning table on its large terrace.
Svatý Petr
Start 6 p.m.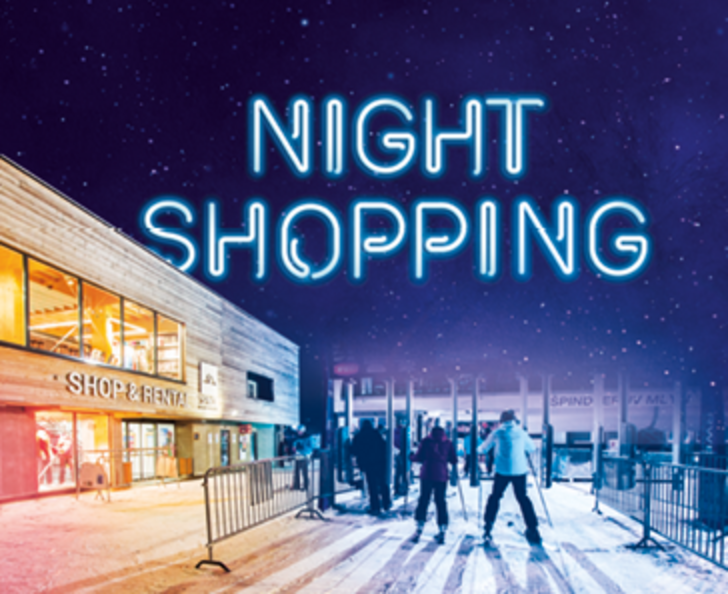 NIGHT SHOPPING SVATÝ PETR
Navštivte během SNOW SHOW náš obchod ve Svatém Petru, který bude otevřen běhen celého večerního programu.

Take a look at the list of all the current events we have prepared for you.