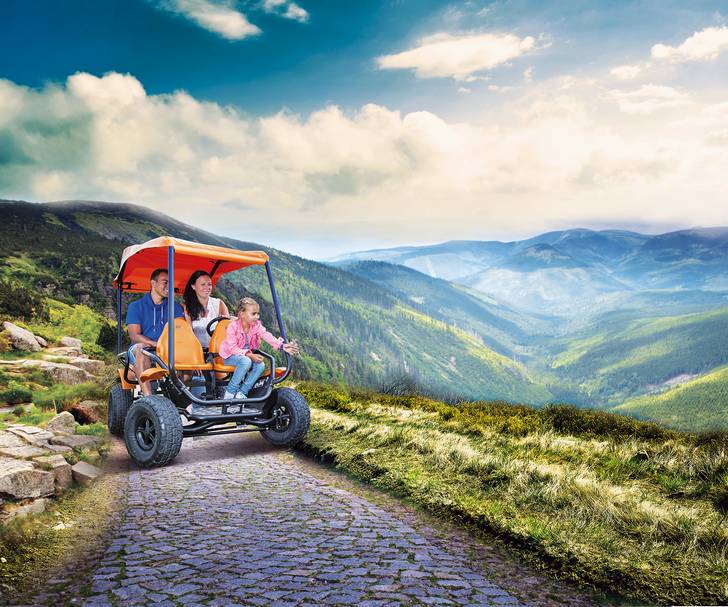 Drive through Špindlerův Mlýn in new four-wheeler E-GranTour electric-powered vehicles.
These vehicles move by both pedaling and electric support.
You can find the rental right at the bottom station of Medvědín chairlift.
You don't need a driver's license to drive this vehicle.
The E-GranTour vehicle is ideal for two adults and two children.
Ecological transportation around Špindlerův Mlýn and its surroundings with minimal effort.